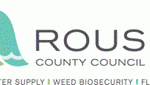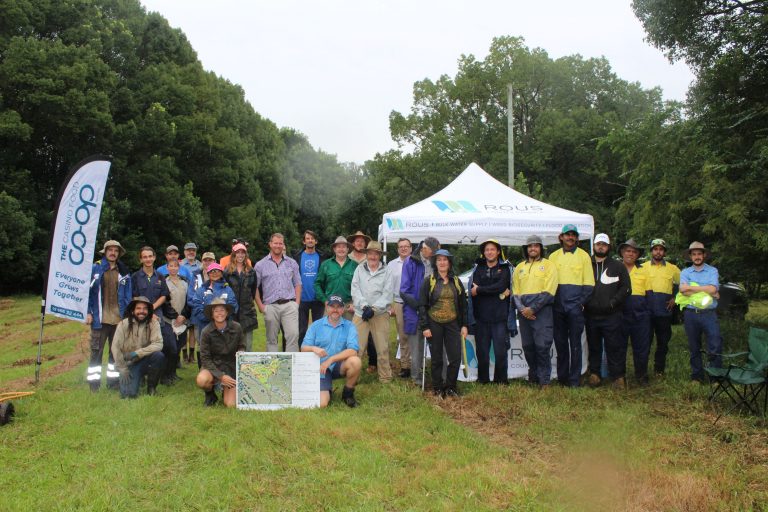 The Cudgerie Gully Restoration Project. Booyong, NSW
Rous County Council & Casino Food Co-op
The Casino Food Co-op in partnership with Rous County Council (RCC) is holding a planting day at Cudgerie Gully, Booyong on March 29. This site is located adjacent to the Booyong Flora Reserve and could provide up to 3.2 hectares of valuable additional rainforest habitat and contribute to the continuing restoration of the Big Scrub rainforest.
The Casino Food Co-op and Rous County Council will fund bush regeneration and waterway protection works at Cudgerie Gully as part of the Co-op's River Crystal Initiative alongside Rous County Council's River Reach Program.
River Crystal aims to support farm management practices to improve the health of waterways across the Co-op's footprint, given that as much as 75% of local catchment areas are privately owned by agricultural landholders.  This provides the Co-op with a unique and significant opportunity to generate real landscape scale change, and lead with sustainable actions for our future generations.  
This project also contributes to RCC's River Reach Program which aims to protect water quality in the Wilsons River whilst also improving agricultural productivity and biodiversity. As part of the River Reach Program, RCC works with landowners along the Wilsons River on actions that protect riverbanks and farming land as well as ensuring high quality drinking water for the region.
We invite you to join us at Cudgerie Gully on Wednesday March 29 to get your hands dirty and plant a few rainforest trees. The event details and location are listed below for your convenience.
 Please note: this is an invite-only event.
Cudgerie-Gully-Restoration-Day-flyer.pdf

 Enquiries: Contact Joe Leven on 0427 108 861